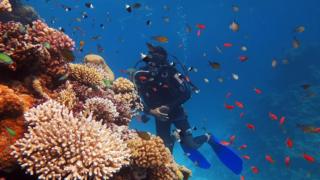 It's the Red Sea resort with sunshine, sand and spectacular scuba diving. But the Egyptian holiday resort of Sharm el-Sheikh is not as busy as it was.
Ever since the suspected bombing of a Russian airliner killed all 224 people on board, UK flights to the resort have been banned.
As a group of more than 30 travelling firms called on the government to reverse the ban, we spoke to two British couples who have refused to give up their break in the Egyptian sun.
Keith and Jill Endean