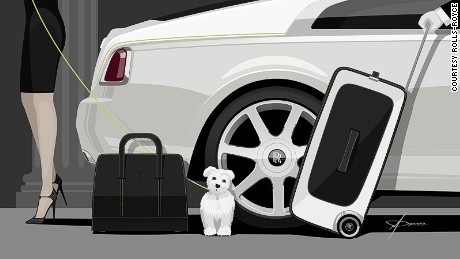 ( CNN) Luxury carmakers have always been willing to pimp our ride — for a price.
From bespoke wood veneering, to shimmering hamper sets, opulent accessories are now the growth category in the luxury car industry.
It's helping to double and, in some cases, triple the basic price tag for top-end vehicles.