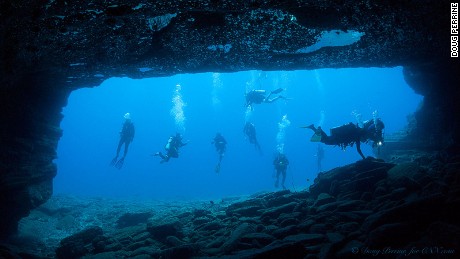 ( CNN) The Forbidden Island.
It sure sounds like a marketing ploy to justify the prices and long ocean journey associated with a full-day trip offered by three scuba shops on the Hawaiian island of Kauai.
As far as most guests know, the Hawaiian Islands stretch from Hawaii at the southeast end of the chain to Kauai at the northwest objective.