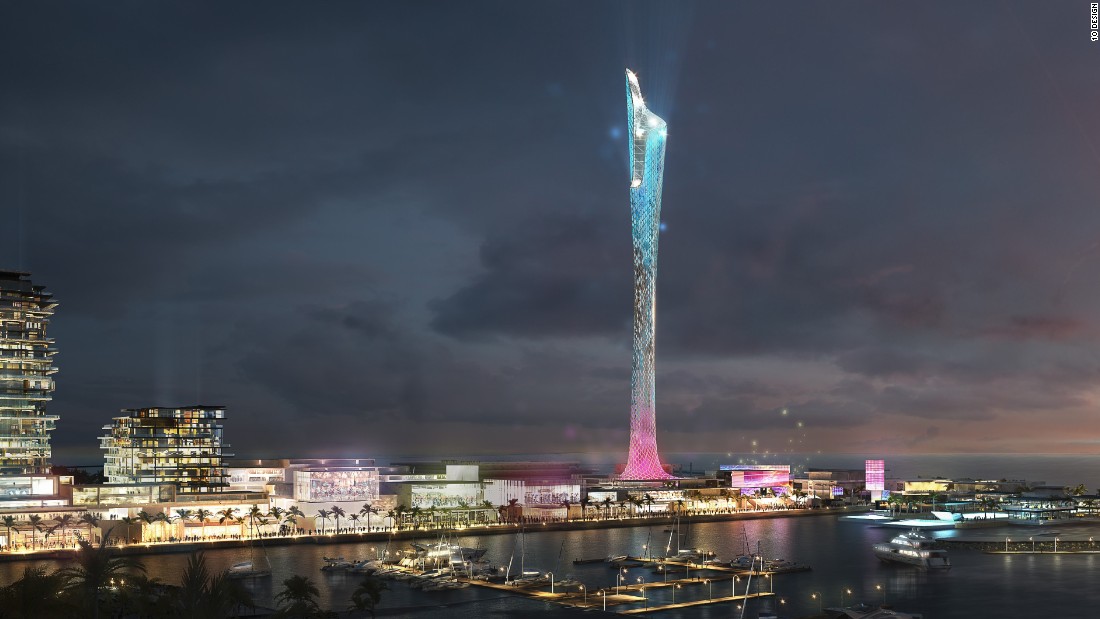 ( CNN) "Build it and they will come" has been Dubai's philosophy since the city went into architectural overdrive at the turn of the 21 st century.
As towers have stacked up and new heights scaled, through design or coincidence Dubai has become a playground for adrenaline junkies, assaulting the city from land, sea and air.
What better style to see the Palm Jumeirah than by jumping out of a plane? Easiest way to get across downtown: zip line. Dubai's most epic vantage point? The top of the Burj Khalifa — from the outside.
Experience a mind-blowing zip line ride through Dubai