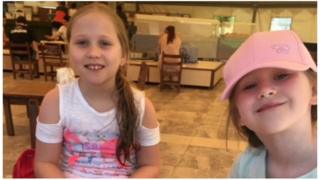 A mother, who says her five-year-old infant was kidnapped from a holiday children club in Turkey, is suing travel firm Thomas Cook over the incident.
Janet Alexander, 46, from Inverness, said her daughter Rose was taken by a stranger from the club at the Royal Wings Hotel in Antalya.
Ms Alexander said Rose was later determined with a woman, strolling near a main road within the hotel's grounds.
Thomas Cook said it was investigating the incident.
Ms Alexander said she was on a family violated at Easter with Rose and her sister Lois when the incident happened.
'Started running'
She used to say she left Rose at the resort's supervised play area so that she could take Lois, aged nine, to a scuba diving lesson.
However, when they returned an hour afterward, they discovered that Rose was gone.
She said: I was entirely distraught, totally. In fact, there was chaos as everybody realised she was missing and started running around and people from around the pool started looking for her.
"I was genuinely quite frozen with fear."
Lois was among those who joined the search. She told: "We couldn't find her and eventually we find her though. She was so happy she started crying."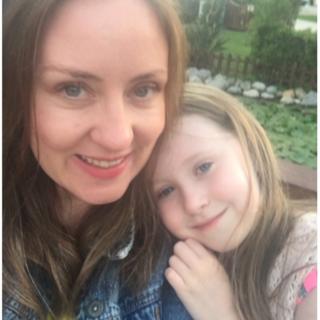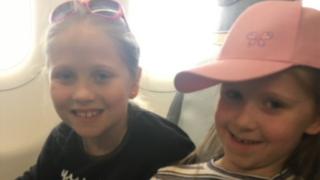 Rose was seen unharmed 20 minutes later in the company of the mystery female, who was wearing a hijab.
The pair were led back to the hotel by a guest, but the woman was never arrested and later left the scene.
Janet Alexander said: "Had Rose even followed her or whatever, you would take a child back, and in my heart I know that there was some sort of unpleasant motive behind this.
"It was hundreds and hundreds of metres away that she had taken her."
Safe and secure
Ms Alexander accused Thomas Cook of failing to respond to repeated calls for help during and after the incident.
She added: "I think it's terrible that they would leave a family abandoned in a foreign country and not make sure , not only that we were ok, but that the current users of the facilities are ok as well, because obviously I felt the other children that were employing the club were then at risk."
Thomas Cook said it was concerned to hear about the incident, and that it was investigating with the hotel to assess whether changes were required. The company added that it had been in touch with Ms Alexander to offer support.
The Royal Wings Hotel has denied that an abduction took place and maintains that the complex' children's club is safe and secure.