By Jill Heinerth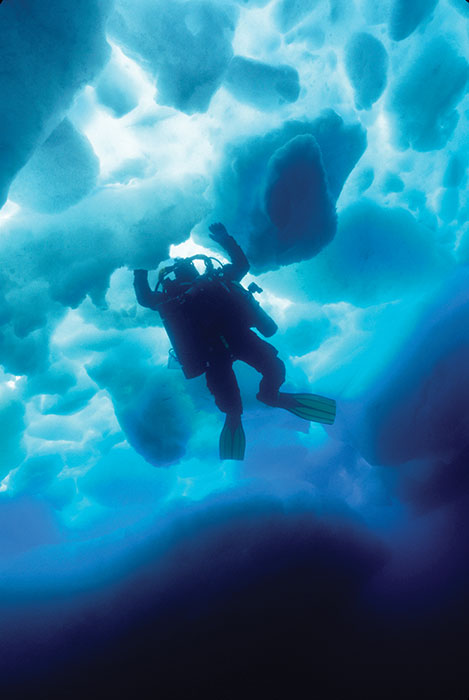 Sadly, the global community lost a stalwart pillar of strength when the B-1 5 iceberg, known to scientists as aGodzillaa passed away from natural causes. After 18 years adrift in the southern extremes of Antarctica, the final shards were reported as ano longer large enough to be tracked by the National Ice Center.a Born in the spring of 2000 from the mother, Ross Ice Shelf, B-1 5 was once acknowledged as the largest moving object on the planet. A difficult life of battery from gale and sea reduced its sizing, but the behemoth prevailed for over 18 years before succumbing to the ravages of global climate change.
Godzillaas contributions to the pursuit of technological diving observed him at the centre of a National Geographic story where divers Jill and Paul Heinerth were the first to plunge into the deep caves inside his mass. He will be fondly recollected by the crew of R.V. Braveheart in addition to his closest kin, Weddell Seal and AdA( c) lie Penguin. Acclaimed photographer, the late Wes Skiles photographed numerous pieces of the great beast from above and below the wateras surface.
Godzilla is survived by a weak Larsen C Ice Shelf and Pine Island Glacier, along with other cryo-partners that hold the future of our planet in their cold dying fingers.
B-1 5as legacy will live on in the hearts and minds of everyone he interacted with as well as those whose lives he affected but never gratified. Memorial gifts in memory of B-1 5 can be made in kind by reducing personal carbon footprints and learning more about global climate change.A
www.intotheplanet.com