Divers from Russian Geographical Society descend 102 metres below sea ice in the White Sea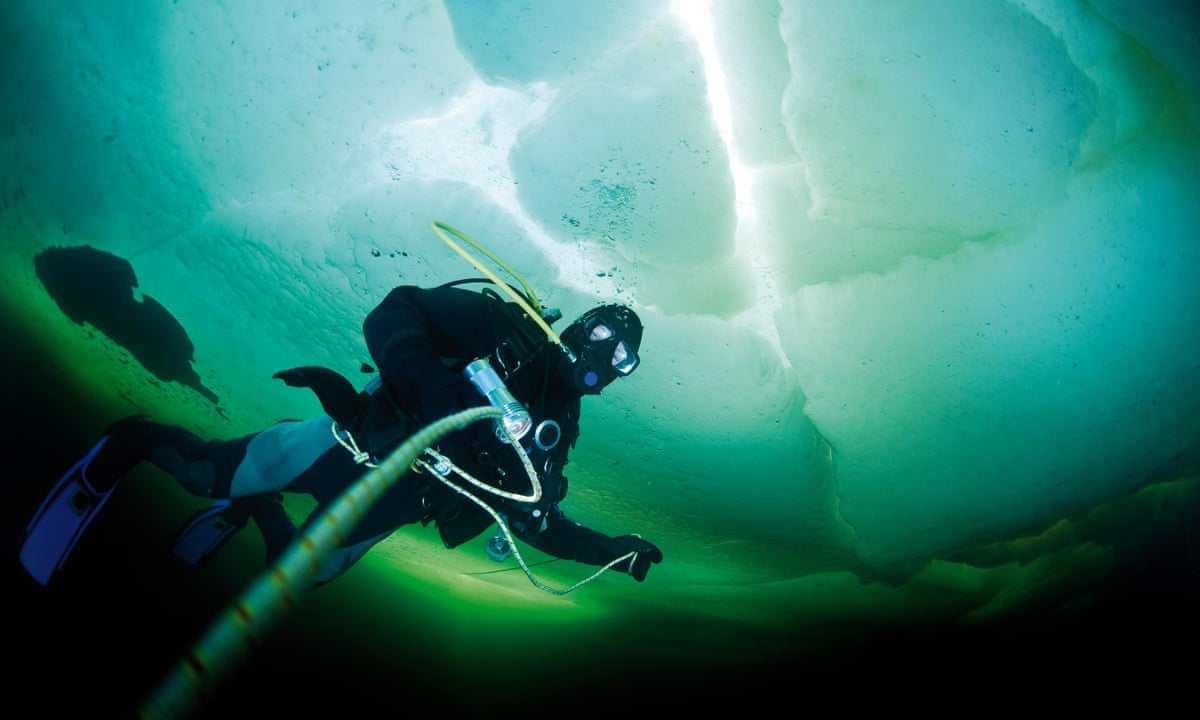 Two Russian explorers have defined a record for the deepest ice dive in the White Sea in the far north.
Maxim Astakhov and Alexander Gubin of the Russian Geographical Society descended 102 metres( 335 feet) beneath the sea ice on Saturday while testing new scuba-diving equipment, the society told Interfax news agency. During the 80 -minute dive, the water temperature in the White Sea, the bulk of which lies just outside the Arctic Circle near Arkhangelsk, was -1. 5C( 29 F ). Although the temperature is below freezing, the water remains liquid because of its salt content.
It was not entirely dark , not what I expected, Astakhov said after the dive, the defence ministrys Zvezda channel reported. It was a elation to see the living creatures that exist at the depth of 102 metres, practically on the bottom of the White Sea.