A veteran scuba diver was killed after becoming entombed in deadly underwater caverns that had been sealed off for the last 40 years, authorities said.
Shane Thompson, 43, was attempting to map out parts of New Mexico's Blue Hole last weekend when he became separated from his partner in the murky water, The Guadalupe County Communicator reported.
The Navy veteran, who had 20 years of diving experience, according to his website, had received permission to enter the caves with the ADM Exploration Foundation. The caves had otherwise been closed off since two Oklahoma college students succumbed while scuba diving in 1976.
It took six weeks to recover one of the bodies, according to ADM Exploration Foundation's website.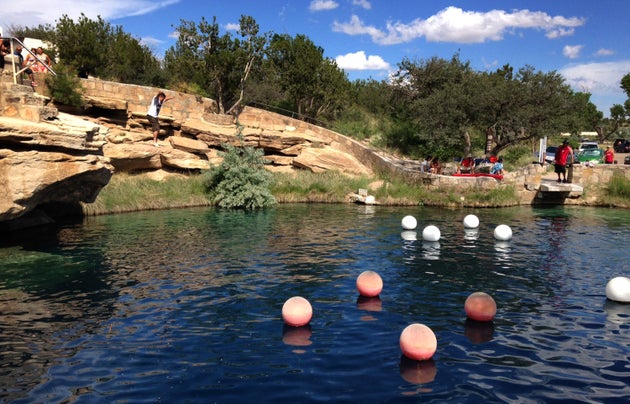 Mike Young, who was diving with Thompson on March 26, told the Communicator that Thompson was supposed to wait outside in a security role as Young ventured into an uncharted region of the caverns. For some reason, however, Thompson followed.
"Apparently something went horribly incorrect, and he started to panic, " Santa Rosa Police Chief Jude Gallegos told The Associated Press.
The two divers reportedly became separated and lost visibility from turned-up silt. A line connecting them was then forcefully pulled out of Young's hands.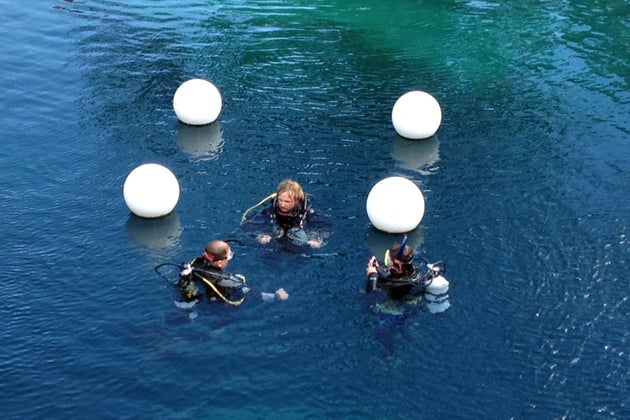 Thompson ended up swimming upward, taking a incorrect turning along the way. By the time Young found Thompson, he was dead, Santa Rosa Police Officer Mike Gauna told the Communicator.
News of Thompson's death sent shock waves through diving communities, which shared condolences on DivingBoard.com.
The caverns' fate now remains uncertain, but Young personally recommended that they be sealed off for good, Guana said.
"He recommends to our city officials never, ever to let anybody back in those caves, " Guana told the Communicator. "The word that was given to me that day was these are the most dangerous caves they've ever dived anywhere."
The results of an autopsy are pending.
Read more: www.huffingtonpost.com