Scientists find immense creature 2,100m below surface of the ocean; researcher says it is probably in the order of centuries to millennia old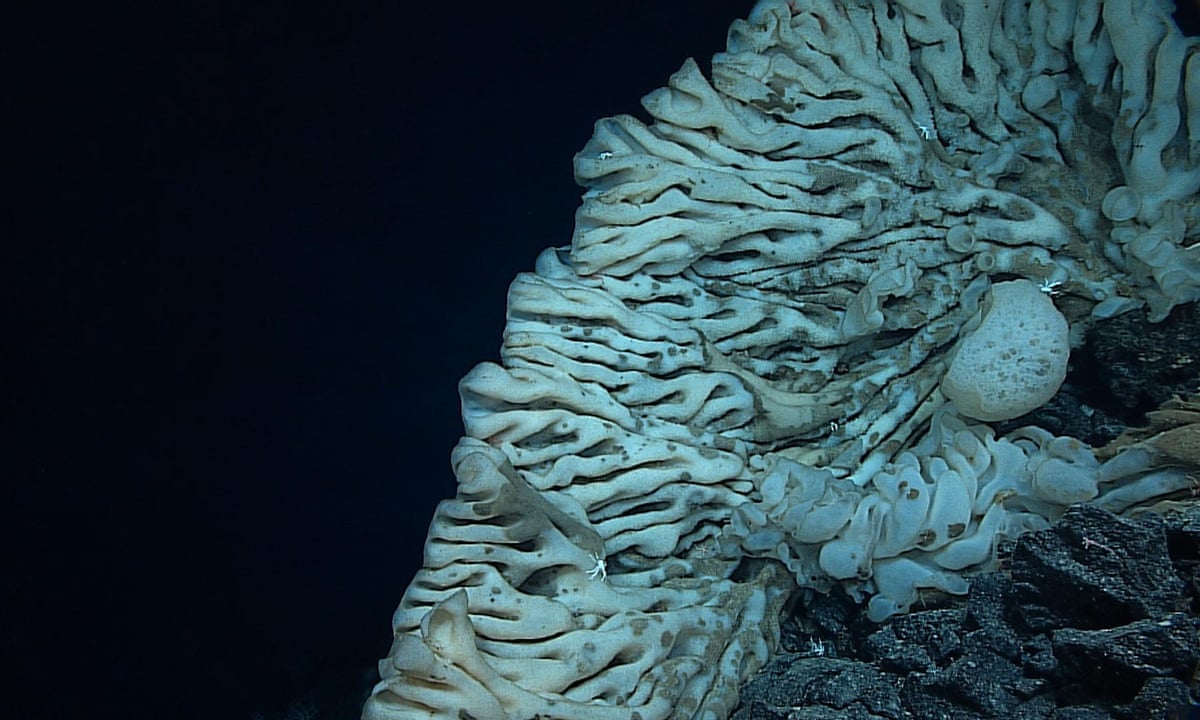 Deep sea scientists exploring the remote waters between Hawaii and Midway atoll have found a gigantic sea sponge about the size of a minivan that could be the oldest animal on earth.
Its probably on the order of centuries to millennia old, lead researcher Daniel Wagner told the Guardian. The sponge, the largest on record, is about 12ft wide and 7ft long he said, so about the size of a minivan.
The creature was discovered about 2,100m (7,000ft) down, in a marine conservation area between north-western Hawaii and Midway. The area is largely unexplored, Wagner said, and over 98% of the area of this monument is below 100m, so below something that we would ever be able to dive through with scuba diving.
A remote-operated submersible found the sponge while exploring the depths of the Papahnaumokukea marine park. Cast into the subs lights, the sponges brain-like folds appear in a pale, nearly white shade of blue.
Scientists described the animal this week, in the journal Marine Biodiversity.
Wagner said they could not be sure of the sponges age, since the animals lack growth rings found in corals that are similar to terrestrial trees.
Read more: www.theguardian.com