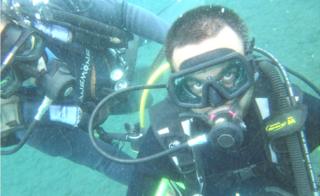 Accomable is a new app to find accessible holiday rental properties. Set up by friends Srin Madipalli and Martyn Sibley, it was inspired by a joint wanderlust and some colourful experiences of disabled travel.
I love travelling. I have had adventures all around Europe, the US, Southern Africa, Singapore and Indonesia. I have gone scuba diving in Bali, camped in the South African savannah and trekked through a snowy Yosemite National Park.
I have Spinal Muscular Atrophy( SMA) and use a wheelchair. I need 24/7 personal care to help with everything from get out of bed and getting ready, to help with clean and feeding and most daily physical chores as I can't move my legs and have very little utilize of my limbs. I always travel with a personal assistant.
My disability attains travel much harder, but over the years I've discovered routes around it.
Five years ago I was running as a corporate lawyer in the City. I was having a horrid hour on many levels, and as is often the occurrence with horrid periods, you can feel like you have nothing to lose and you become open to trying new things outside your consolation zone.
I decided to take six months off to go travelling. It was the first time I had really attempted it, and while it was an amazing experience, it also opened my eyes to how difficult it is to travel as a disabled person.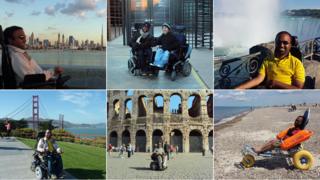 Prior to that I had never genuinely travelled. I was terrified of things going wrong. I dreaded my wheelchair breaking down in a land far away. I dreaded accommodation being ill-suited on arrival. I dreaded transport not being sufficiently adapted and leaving me stranded. I dreaded problems arising with my personal assistants and being abandoned when I needed them the most. The list felt endless and I usually persuaded myself to stay in my consolation zone and never try anything.
While I had an amazing hour on that trip and every escapade afterwards, pretty much all those anxieties I had about travel have actually come to fruition. But I discovered solutions.