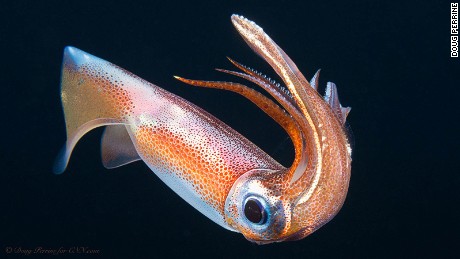 ( CNN) "Don't let the parachute scare you — it's terrifying! " cautions Sarah Matye, a tanned marine biologist, preparing a group for one of the world's most unusual scuba dives.
"It's really startling when you've been looking at things the size of your fingernail, and you look up to abruptly see something that looks like a 30 -foot jellyfish! "
She goes on to explain why we need a parachute for a scuba dive — and it has nothing to do with the fact that the seafloor is likely to be 5,000 feet beneath us.